Granting of microloans via Kiva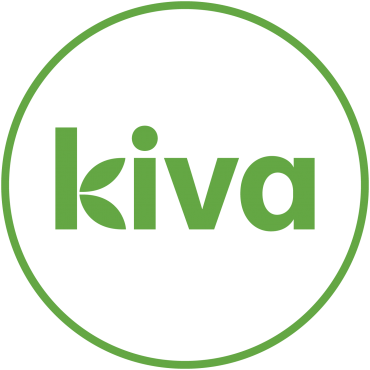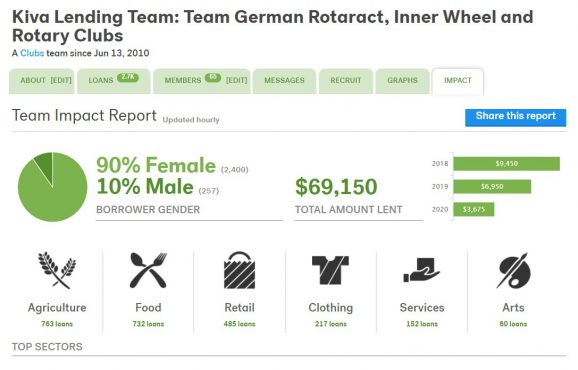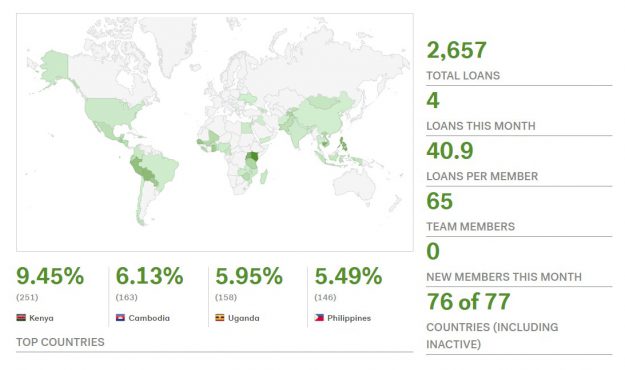 Typically, $ 25 as microcredit is provided on Kiva's Internet platform, which presents a variety of potential borrowers with their business plans and also links the lenders to some extent. This gives the financial transaction a social component and is personally experienced. Under our leadership, since many years, the team "German Rotaract, Inner Wheel and Rotary Clubs" is engaged in Kiva.
Since June 2010, the team has supported over 2,600 loans in 76 countries. The repayment rate for the microcredits was around 96 %, so that by re-granting the repayments several times we have already been able to support a total loan volume of approximately $ 69,000, with our share ("hk advance" and we as private individuals) alone amounting to around 30 %. Our kiva team currently has 65 team members, including 2 Rotary, 9 Rotaract, 1 Inner Wheel and an e-Rotary Club.
The following charts (as of 24/7/2020) show the distribution of loans across sectors, countries and regions in the world:
The micro-credit system goes back to the economist and Nobel Peace Prize winner Muhammad Yunus from Bangladesh. Kiva is a global non-profit organization that provides (using donations) the online platform we use. According to the crowdfunding principle, the micro-borrowers collect the money for a planned purchase, e.g. a dairy cow or goods for sale.
The idea behind is "helping people help themselves". The supported people should be enabled to independently improve their living conditions. The term of the loans is usually a few months and the repayment rate is around 96 %. The money canthan either be withdrawn or re-assigned as a loan.
Personal short descriptions with photo (example 1 and 2) as well as a filter feature allows the lender to find a suitable project among the many possibilities.
If you are interested in supporting small business owners around the world, feel free to contact us or get informed via www.kiva.org. The above mentioned group is always happy about new active members.